Fifteen-year-old me always hoped I'd write a post like this. So while twenty-five year-old me is still blurting out the news to anyone who makes eye-contact, the younger version would tell me to get a move on and start sharing how my writing journey resulted in signing with the badass Taylor Haggerty of Root Literary!
It's a story told in three parts because I don't know how to tell a short story, apparently.
The Beginning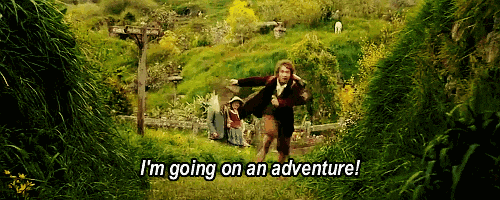 My journey towards being agented (that sounds vaguely dystopian, right?) started in 2008. I read Twilight after hearing that Stephenie Myer dreamt about Edward and Bella prior to writing her book. Even though I had loads of half-finished stories scattered around my room, this was the first time I really thought about the fact that people wrote books. Don't ask me where I thought they came from prior to that. Ha. So, figuring out that I could write for a living, I decided to become an Author.
The Middle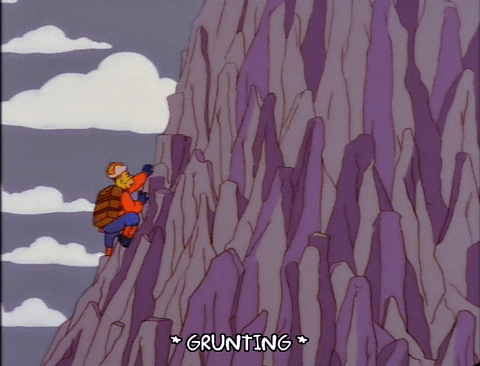 Some of the most frequent advice I've seen about writing, is to write the book you want to read.
When I started writing the ms that would lead to representation, that advice was my driving force.
I wanted a character who looked like me, and a world inspired by my heritage fuelled by the stories I'd grown up hearing about, and places I'd visited. The more I thought about what I liked, the more the ms became the sort of book I'd always told myself I couldn't write, but when it came to it, it was the only book I wanted to read. Typical.
During the writing process, The Book That Scared me grew to become The Book That TERRIFIED Me. In all the best ways. We're in 2017 now, May/June, and I've finished draft 1 million. Before querying this time, I wanted help identifying any issues from a professional, so I booked a spot at the Winchester Writers' Festival in England. (I could write an entire post about why writers should attend festivals.)
Armed my ms, I attended a pre-booked 1-2-1 appointment with someone I'm going to call Amazing Agent A. She'd requested my full after receiving sample pages to prepare for our meeting (!!!). We spoke for ages, and she helped me feel better about jumping into the large scale changes I'd wanted to make. I left with the knowledge that when I completed the edits we spoke about, she wanted me to send her the full ms again.
As I was completing my edits, the Pitch Wars announcement popped up on Twitter. (You can follow this link for more information about the amazing opportunities the competition provides! The 2018 application window opens soon, and I can't recommend it enough.) I decided to enter my ms, and I was chosen! You can read a little more about my unconventional journey in the competition soon, but ultimately, my mentor team and I didn't put my work in the showcase.
I kept writing though.
From November 2017 to April 2018 I kept away from social media, but very close to anything with caffeine and sugar, so I could finish the ms. In June, after a million edits, beta reader comments, more edits, I submitted to agents.
The End (of querying agents)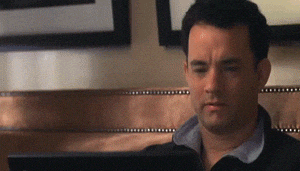 In the middle of June, I sent my first query letters, including one to Amazing Agent A. Over the course of the next few hours, I received three full requests (!!!!). One was from AAA, and the rest came from agents I'm going to call Amazing Agents B and C.
Two days later, still wandering about with my head in the clouds, Amazing Agent A emailed me with 'Meeting/ Potential Offer of Rep' in the subject line. A week later we met in London and had lovely chat about my book. I rocked up with a portfolio courtesy of Prime same day delivery (lol), questions, and a throat infection. She came with enthusiasm, and some interesting ideas about what she envisioned for my book. I left with an official offer of rep, feeling excited. And feverish – thanks to the illness. Etiquette meant notifying agents with my full – Amazing Agents B and C, at this point – about my offer, and sending the rest of my prepared queries out.
Leading up to my deadline for responses, my fulls moved up from three to seven. One of the agents didn't respond to my query until after the deadline passed with a lovely word of congratulations. I garnered super kind rejections from OG Amazing Agents B and C – one of whom believed in my writing so much, she'd passed my ms onto a colleague, and another rejection from a late full request.
The day of my deadline, Amazing Agent T (yes I'm out of alphabetical order, but you know why!) sent me an email requesting THE CALL. It happened so quickly, within an hour or so of receiving the email, I didn't have time to be too nervous, which was probably for the best! During The Call, AAT's passion was so evident for my ms, I knew I had a tough decision to make about Amazing Agent A.
In the end, I'm stoked to announce that I signed with Taylor Haggerty, whose passion about all aspect of my ms – mirrored by the Root agency – made it impossible to say anything other than YES! Novellas have been written about her, ones full of metaphors about starry skies.
I'm excited for us to rattle those stars!
My stats:
8 queries
7 full manuscript requests (still pinching self)
2 offers of representation (again, pinching)
3 wonderful passes (from Amazing Agents)
2 no responders by deadline
1 chat post deadline
Thank you to my PW mentors, the Afro-Caribbean Avengers and the PW mentee group for the support.
Keep an eye on my blog for Wednesday Writing posts about my journey.