2020 PITCH WARS MENTOR WISHLIST
Welcome to my PitchWars wishlist! I'm a returning mentor, though I'm flying solo this year; If you've written a YA Fantasy brimming with villainy and grey characters, you're in the right place.
WHAT IS PITCH WARS?
If you're already familiar with Brenda Drake's brainchild, feel free to skip ahead. For those who are new to Pitch Wars, it's an incredible mentoring program 'where published/agented authors, editors, or industry vets choose one writer each, read their entire manuscript, and offer suggestions about how to make the manuscript shine for an agent showcase.'
The best part, in my opinion, is the community Pitch Wars encourages. Whether you're selected for mentorship or not, you'll form solid friendships with like-minded writers - a necessity in this weird publishing biz.
MY BIO
Of Jamaican heritage, Ciannon Smart grew up in a small town in the south-east of England. As the only daughter in a house full of boisterous sons, she developed a voracious appetite for reading from an early age, preferring anarchy in stories rather than real life. In YA she loves her heroines exactly as she loves her villains: wilful, wily, and unpredictable. When not writing, Ciannon can be found reading, painting, or taking the long way home to listen to a good song more than once. Her debut YA fantasy novel WITCHES STEEPED IN GOLD will release April 20th from Harper Teen US, and Hot Key Books UK.
My future mentee can expect:
dry humour and plenty of inside jokes

a safe space to vent

book recommendations

tv show recommendations

discussions about which Studio Ghibli anime is the best
STORY CONCEPTS / ELEMENTS I LOVE
Category: YA
Genre: Fantasy
This year I am in the market for VILLAINS, the complex, the grey, the gorgeous, and I'd like them matched with:
Lush, dark settings

Unique mythology and magic systems

Lesser known retellings

Unique magical creatures

Court intrigue

Quests and heists

Beautiful writing and strong voice

Characters with agency

ROMANCE - enemies-to-lovers / enemies-to-lovers-to-enemies / enemies-to-disaster 'murdery' children

Tormented boys (I will LOVE you forever if you send the next Darkling / Cardan)

Soft precious cinnamon roll boys

Blair Waldorf type girls, but make it fantasy

Strong character relationships (female friendships, platonic relationships, familial relationships, found families

Villain love stories (If your comp is The Cruel Prince, why isn't your sub in my inbox yet?)

Plot twists

Humour

Killing Eve, but make it fantasy
FAVOURITE BOOKS AND AUTHORS
An Ember in the Ashes by Sabaa Tahir

Angelfall by Susan Ee

Anything written by Laini Taylor

Falling Kingdoms by Morgan Rhodes

Girls of Paper and Fire by Natasha Ngan

Kingdom of Souls by Rena Barron

Red Queen by Victoria Aveyard

The Belles by Dhonielle Clayton

The City of Brass by S.A. Chakraborty

The Year of the Witching by Alexis Henderson

The Cruel Prince trilogy by Holly Black

The Grishaverse books by Leigh Bardugo

The Last Namsara by Kristen Ciccarelli

Serpent & Dove by Shelby Mahurin

The Merciful Crow by Margaret Owen

The Tiger at Midnight by Swati Teerdhala

A Song of Wraiths and Ruin by Roseanne Brown

The Wrath and The Dawn by Reneé Ahdieh

The Priory of the Orange Tree by Samantha Shannon

There Will Come a Darkness by Katy Rose Pool

Vicious by V.E Schwab

The Gilded Ones Namina Forna

Raybearer Joran Ifueko

We Hunt The Flame by Hafsah Faizal

Wicked Saints by Emily A. Duncan

Wintersong by S. Jae Jones
I AM NOT THE RIGHT FIT FOR . . .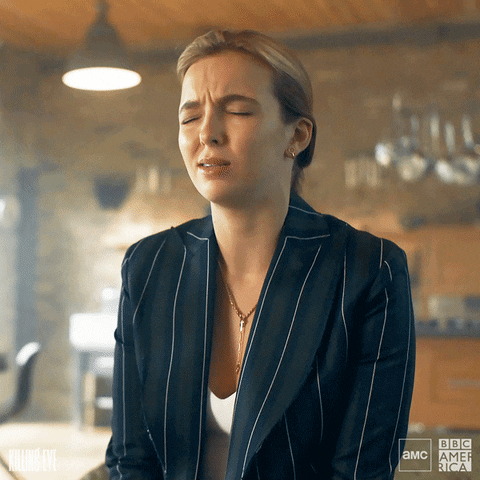 Fantasy with sprawling timelines

Sci-fi

Contemporary

Anything outside the YA category (Middle Grade / Adult)

Rape and/or sexual assualt as a plot device

Premises that undermine marginalized groups

Magical-negro tropes

White savior tropes

Books that feature Obeah

Books with witches

Mermaids

Fae

Manuscripts that surpass 100,000 words
These are all hard passes for me, sorry! But other mentors may be open to them, so be sure to scour wishlists and pick your best fit
MY IDEAL MENTEE
Someone who isn't afraid of revisions

Someone willing to consider the merit of different perspectives regarding how to improve their work

Someone who's ready and excited to take their book to the next level

Someone ready to work collaboratively on their manuscript

Someone who has gone as far as they can with their manuscript, is confident in what they want to achieve with the story, but needs fresh eyes to evaluate plot, structure etc
MENTORSHIP PROCESS
Round one: an initial letter, in which I'll focus on structure and big picture edits. I'll be looking at your plot, your characters, and your worldbuilding. The edit letter will be very thorough, but it's nothing to be afraid of as I'll be on hand to answer questions/allay concerns/cheer you through. By the end of round one, you will have a shinier, tightly-plotted manuscript in your hands
Round two: the second round is usually a quick one, in which I'll focus on story continuity and flow. If there are any plot holes, we'll plug them.
Round three: if time permits before the agent showcase, my final round will focus on line level edits.
My strengths lie in character development, their motivations and agency, plot, and structure. Ultimately though, line editing is the part of the process I enjoy the most—digging into the prose, and enriching language and descriptions laterally.
It takes a village to write a book. I've been blessed enough to have many talented people guide me through the trenches. I welcome the chance to do the same for you
Definitely check out the other YA mentors' wishlists below!